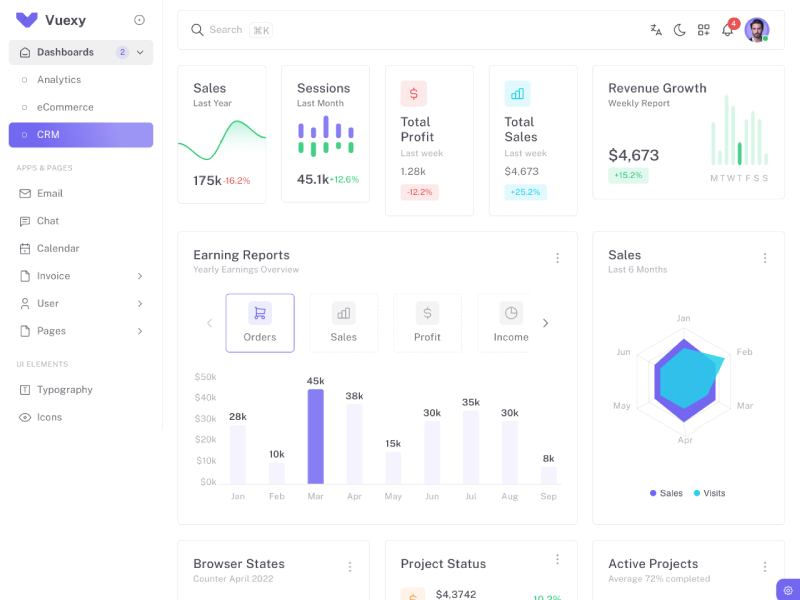 Vuexy admin template bootstrap 5 is customizable, developer-friendly admin dashboard template that works with Vuejs, React, HTML, Laravel, and ASP.NET. We've created an admin template that follows the highest industry standards, making it fast, easy to use, and highly scalable. With its ultimate convenience and flexibility, you'll be able to build whatever application you want with minimal hassle.
Our innovative admin template allows you to create eye-catching, high-quality, and high-performing single-page applications with ease. Your apps will be fully responsive, ensuring they look great and function perfectly on desktops, tablets, and mobile devices.
Best admin template bootstrap 5
The versatility of the Vuexy admin dashboard means you can build any type of web application you need. For example, you can create SaaS platforms, project management apps, ecommerce backends, CRM systems, analytics apps, banking apps, education apps, fitness apps, and more.