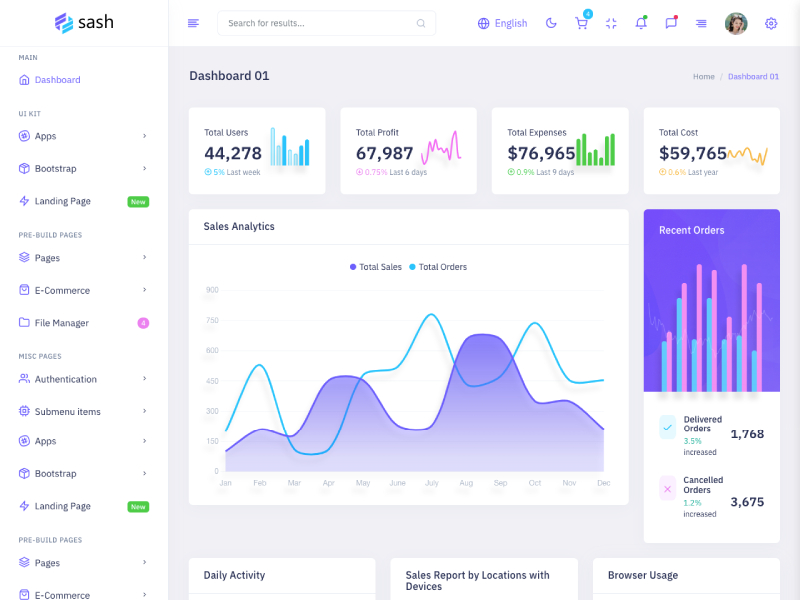 Sash – bootstrap dashboard theme that will amaze your target users with its stunning design. Building a well-structured dashboard from scratch requires a lot of coding in HTML, SCSS, CSS, and JS. However, with Sash – Admin template, you can easily customize your dashboard in no time without starting from scratch. Our team has created this template professionally to cater to the needs of our clients, particularly professional developers.
Bootstrap Dashboard Theme Highlights:
Sash admin template is a modern and premium dashboard template equipped with high-end features that enable users to easily customize their projects according to their preferences. Here are some of the highlights of our template that you should check out.